Introducing Dropless
Waterless Fleet Washing, Servicing & SMART Repairs
There are 3 ways we support our customers
Mobile Waterless Fleet Washing
Dropless delivers high-quality waterless vehicle washing directly to your fleet. Our digital service gives your staff a new hassle free experience and helps save upwards of 300L of water per wash. This allows your staff to focus their time and attention on your business and not waste that time driving to and from local car washes.
Fleet Servicing & Repairs
With the help of our approved mobile mechanics, Dropless provide servicing and mechanical repairs directly to your fleet. Only the highest quality garages and mechanics get the Dropless seal of approval, meaning you're in safe hands.
Mobile SMART Body Repairs
Our SMART (Small to Medium Area Repair Technology) body repair removes scratches, scuffs and dents from paintwork, bumpers and alloys, all in just a few hours at a location of your choice. Our service reduces downtime and saves costs as we make localised repairs to specific areas.
Some of our Clients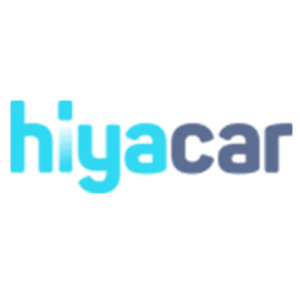 Case Studies
DPD UK has gone the extra mile in committing to their environmental goals, by appointing Dropless as their new fleet washing partner. We use electric mopeds to travel to DPD's Westminster depot and have helped them save over 500,000L of water in 2020!
In early 2020, Dropless partnered with Hiyacar to provide fleet maintenance and mobile SMART repairs. Dropless provide this service at a low and affordable cost across the board. Instead of having a vehicle left in a workshop for days, we send our mobile van to make the SMART repairs roadside and have the vehicle back on the road within the same day. This improves customer availability and increases earning potential.
Dropless began working with Lidl to provide end to end vehicle management for their pool fleet. Once a month, we provide a deep clean, a full health & safety check, 360 imaging and fluid refills when needed. Once Lidl switched over to a new "mobility enabled" shared fleet, Dropless have now solely taken away the worry of vehicle maintenance. Ensuring Lidl employees trust that their shared cars are well maintained and safe to drive so they focus on their day to day work.
Get a quote today
Fill in the form or get in touch with the details below listed
Reviews
Our customers love us and we're certain you will do too.
Awesome!
Had never used Dropless until today. So glad I did! Great experience and customer service which means everything to me. People that truly care about the job they do.
Will is the best
Will is the best. Always smiling and polite and professional. Dropless is a great company having met a few different members of the team there is consistency in their service. Would highly recommend Dropless.
Dropless.
Next level service from Will and Daniel, I had my car cleaned a while ago and is still immaculate. I would highly recommend this service and when I re-book I'm requesting them again.
Super impressed!
Super impressed, booked it the night before - a really friendly guy called Louwrence kept me updated on his arrival. Completely effortless service! Double points for arriving on a Cargo bike 👍
Awesome service
Punctual, no mess, no fuss. Car beautifully cleaned inside and out. Can't recommend highly enough.
great dropless experience!
Really easy to book an appointment, Lawrence turned up on time and did a fantastic job on my car which was covered in sticky tree stuff and dead blossom. I also just love the idea that I've saved so much water by going dropless! I would recommend to anyone.
Awesome service from Will
Awesome service from Will. I'm converted! Will definitely be using them again very soon. Better for your car (no using cloths that cause fine scratches) and even better for the environment.
Excellent
I had a very good experience with dropless. It was very easy to book and my car was immaculate both inside and out after they had finished. I also appreciated the excellent level of customer service and communication and will certainly use again.
Great service
Great service, really convenient and a reliably good job done.
Fantastic service
Fantastic service, highly recommend. I initially emailed to check if they would go as far as Bromley, swift & polite response from Andy and although they don't cover this area yet, they made it work and managed to fit it around my work schedule.