In the 21st century, many of us have switched from automatic car washes to hand car washes performed by a team of workers. But while we're sitting in our warm cars listening to the radio or chatting away with the kids, many of us don't think about how it's possible for a team of workers wielding buckets to undercut the cost of a machine. 
Unfortunately the reason the car wash industry is one of very few examples of automation in reverse is partially down to the rise of modern day slavery. New estimates suggest that there could be as many as 24,000 car wash workers in the UK who are modern day slaves or are being exploited.
Modern slavery in the UK – and car wash slavery specifically – can only be ended through partnership. That's why it's so important that we all do our bit to identify mistreated car wash workers and contact the appropriate bodies when we do. 
How Do You Define Modern Slavery?
Source: anti-slavery.org
Many people think that slavery only exists overseas, but the sad fact is that modern day slavery in the UK is thriving. The British government estimates that there are tens of thousands of modern day slaves in the UK, many of whom we encounter in the course of our daily lives. 
The majority of slaves in the UK have been trafficked from countries such as Romania, Albania, Poland, Nigeria and Vietnam, but there are also a significant number of British nationals in slavery. Those trafficked into forced labour commonly work in industries such as construction, agriculture, manufacturing and hospitality, but also in hand car washes. 
At the core of this crime is deception. People, who are often already vulnerable, are offered a job and a chance to earn money and build a new life for themselves. However, when they arrive in the UK the jobs they have been offered do not exist. Instead they are forced to live and work in difficult and degrading conditions with little or no pay. Many are then controlled by the constant threat of violence or debt bondage, which traps them in their situation. 
Car Wash Slavery
One area in which exploitation is particularly prevalent is in the hand car wash sector. Hand car washes as a business activity were virtually non-existent before 2004; research now suggests that they dominate the car wash market. Despite this dramatic growth, hand car wash activities – and, more specifically, their workforce – have only just started to gain attention.   
Recent scrutiny of hand car washes has unearthed examples of exploitative employment practices, including excessive working hours, pay below the national minimum wage and working without adequate equipment and protective gear. While some workers are subject to violations of employment law, others are forced into modern slavery and made to work long hours with little or no pay.
Identifying Car Wash Slavery
Safe Car Wash was launched by the Clewer Initiative in October 2017 to draw attention to and help to end the scourge of modern slavery in the UK. It aims to enable Church of England dioceses and wider church networks to develop strategies to detect modern slavery in their communities and provide the support and care its victims need. 
To deal with the growing problem of car wash slavery, the Clewer Initiative has joined together with the catholic anti-slavery organisation, the Santa Marta Group, to launch the Safe Car Wash app. The Safe Car Wash app aims to bring the key battleground of car wash slavery into the mainstream and increase the mapping and reporting of hand car washes that are operating illegally. 
To improve the public's ability to identify and report suspected instances of car wash slavery, the Safe Car Wash app has highlighted five key warning signs to look out for. 
See here for the full report of the results. 
1. Is there a cash-only policy?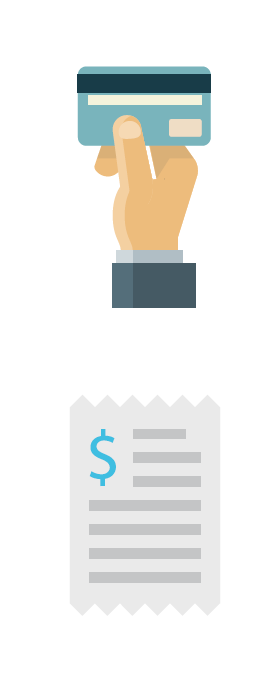 Of those who registered their concerns on the Safe Car Wash app, 80% of recorded visits to a hand car wash had to be paid for in cash, with 41% of users having to pay the manager directly and 87% not offered a receipt.
If a car wash only accepts cash, offers no receipt and only the manager handles the money, it could suggest that the car wash is not paying tax and national insurance or meeting its national minimum wage obligations. It's more likely that a car wash that's operating outside of the tax regime and the UK's legal framework will be willing and able to exploit its workers.
2. Are children working on site?    

Of the reports made to the Safe Car Wash app, 8% logged the presence of children working on site. The minimum age a child can legally work part-time in the UK is 13, and full-time is 16. Children under the age of 16 are not entitled to the national minimum wage, while those over the age of 16 are covered by the legislation but are only entitled to a wage that is significantly lower than the national minimum wage. 
Although employing children of 13 and above is not illegal, their young age and the low-cost of their labour makes them increasingly vulnerable to exploitation.
3. Do workers look fearful? 

Users of the Safe Car Wash app were asked if anyone at the car washes they visited appeared aggressive, over-controlling or intimidating, or whether the workers appeared to be fearful or withdrawn. 
17% of Safe Car Wash app users identified fearful workers at a car wash. This could be a sign of the various methods used to control workers who are being exploited, such as threats, intimidation, physical violence, coercion, debt bondage and withholding wages.
4. Do they have access to suitable clothing? 

Due to the nature of the work, Safe Car Wash app users were also asked to pay attention to the clothing the workers were wearing. Health and Safety regulations require employers to take practical steps to reduce the risk of harm to their workers, which includes providing protective clothing such as gloves, boots and overalls. 
Recent reports have shown that some hand car washes use harmful chemicals such as hydrochloric acid when washing vehicles. With 48% of Safe Car Wash reports suggesting that workers did not wear suitable clothing, that could be a sign that employers are in breach of health and safety rules.
5. Are there signs that workers are living on the car wash site? 

A report on the nature of exploitation in the hand car wash sector found that it's not uncommon for workers to be living on the car wash site in accommodation provided by the employer. In some cases workers were found to be living in shipping containers on site. 
In 14% of reports made on the Safe Car Wash app there were telltale signs such as containers, caravans, bedding and mattresses, which indicate that workers were living on the car wash site.
Use the Safe Car Wash App to Register Worrying Signs 
Gathering data on the UK's hand car washes is pivotal to tackling the problem of modern day slavery and the exploitation that exists in the sector. Although the Safe Car Wash app is still in its early stages, it is already building knowledge of some of the pernicious practices that are prevalent in the sector. It is also helping to develop a picture of where many of the country's hand car washes are located. 
The app was used over 2,000 times between June and December 2018, with 41% of reports filed on the app likely to be examples of car wash slavery. 126 calls in that time were made to the Modern Slavery Helpline through the app – accounting for just 18% of those who were asked to make the call. However, 335 calls in total were made to the Modern Slavery Helpline about car washes in that period; this suggests that some people may have waited until they were in a safe space to make the call, and did so using their home phone rather than calling through the app.   
To join the fight against modern day slavery, please download the Safe Car Wash app from Google Play or the Apple App Store. If you identify the warning signs of car wash slavery, do not hesitate to call the Modern Slavery Helpline.
How Dropless is Committed to Cleaning Up the Car Wash Industry 
Dropless was created to bring car washing into the 21st century and introduce the sustainable, ethical and eco-friendly practices that go with it. Dropless' ethical credentials are a cornerstone of our businesses and now we want to join the fight against car wash slavery. 
Below are the key warning signs that indicate modern slavery in the car wash industry, and the steps that Dropless takes to combat them.
Cash-only policy

Have to pay the manager directly

Not given a receipt
All payment for a Dropless car wash is done digitally – the only cash handled is in the form of tips, 100% of which goes to the operator who cleaned the vehicle. As bookings and payment are all handled through the app, customers can easily track information related to their previous car washes.
Time is tracked through a digital system which makes it very easy for our operators to log their time and ensure that they get paid for every minute, including travel to the wash site. Our workers also get bonuses and commissions: £5 for bringing in a new customer and 10% for upselling a service at the point of delivery.
Minors working at the car wash site

Signs that workers are living on the car wash site
All of our operators are valued members of our team. We are proud to showcase their names, faces and bios on our website and we see them as brand ambassadors.
All of our team members have the right to work in the UK and are of legal working age. They hold the necessary driving qualifications for any vehicles that they use in a work capacity. As we have a mobile service that travels to the customer, there is no chance that workers are living on the car wash site.
Access to suitable clothing
Our operators are all provided with protective gloves, eyewear and winter wear. We follow stringent health and safety policies; for example, each operator carries a first aid kit with items such as eyewash solution, as well as data sheets describing the make up of any chemicals used so that medical professionals can quickly understand how to treat any injuries caused by contact with the products.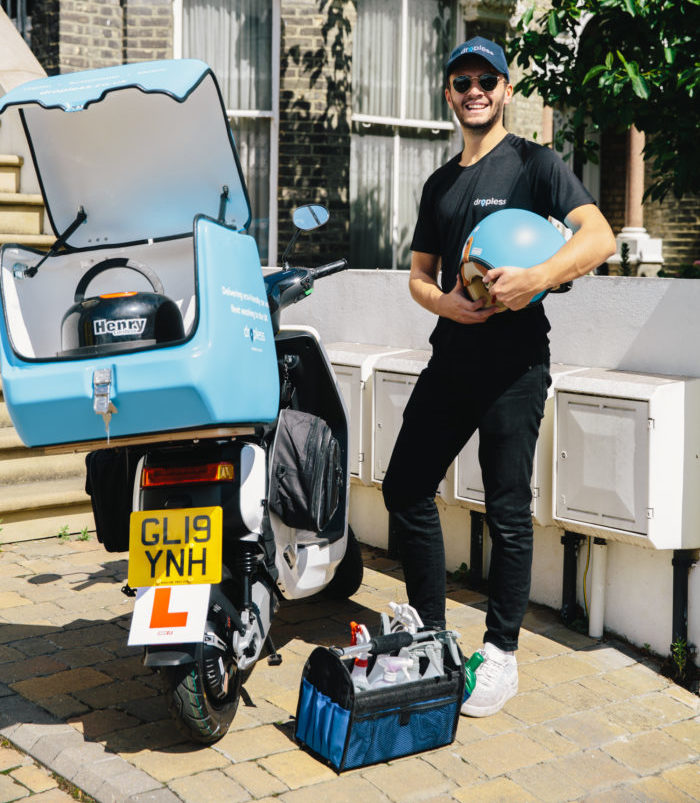 London's Ethical Car Wash Company
We are very serious about reducing the stigma associated with the mistreatment of workers in the car wash industry and have implemented extensive training, safety regulations and fair pay initiatives for our workers. For an ethical car wash in London, get started by creating a Dropless account or get in touch with our friendly team to find out more about our practices.